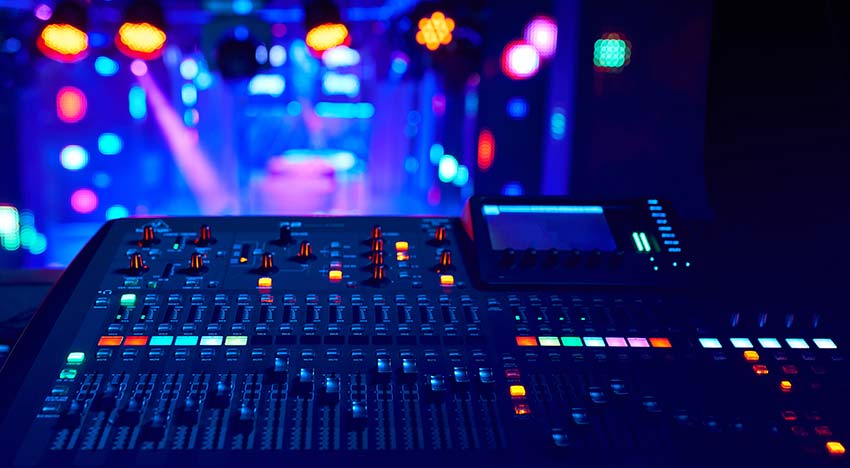 Crystal Sound Systems is a leading provider of professional pro audio sound equipment for building and facilities and live events in Pittsburgh, PA. We work with several different types of clients. We can design a system or recommend the best equipment for your budget and your needs.
Many of our clients are building owners who need a permanent public address or pa system throughout their building or campus. This system can be used for background music and for special announcement or security information. An example of this would be; churches, schools, hospitals, restaurants, shopping malls, and sporting facilities.
Other customers are looking for a temporary solutions for larger events of one-off events. We also provide equipment to recording studios and rehearsal studios.
In-Building Public Address (PA) Equipment
Our in-building pro audio team has been providing solutions to churches, schools, hospitals, restaurants, shopping malls, indoor and outdoor sporting facilities for over 20 years. We can design and install a system on your building or campus. We also provide maintenance plans to make sure your system is always up and running.
Pro Audio Equipment
Crystal Sound Systems provides complete pro audio department. Our solutions include; complete PA systems, mixing boards, effects, power amps, speakers, microphones (wired and wireless), and all of the accessories that you need for your event.
Microphones
We stock a complete line of wired and wireless microphones for all occasions and events. The industry-standard Shure SM58 offers amazing warm and clear sound for live vocals. The Shure SM57 is still one of the most popular mics for on-stage instruments including; snare drums, tom toms, and guitar amps, and more.
Audio-Technica
Sennheiser
Shure
Amplifiers, Speakers and Mixing Boards
Looking for mixing boards, speakers, power amps, powered speakers, unpowered speakers, and stage monitors? We can customize a system to meet your exact needs.
Allen & Heath
Behringer
Crown
QSC
Soundcraft
Tascam
Yamaha
Accessories
We sell the complete line of audio accessories for live events and concerts.
Cables
Headphones
Mic Clips
Mic Stands
Snakes
Audio Equipment Rental
Crystal Sound Systems also has PA Systems available for rent. Need a PA System for a corporate event or for a special occasion? We can deliver and setup the equipment for your event.